The biotech sector has seen a sharp correction since late April. Since April 25th, the iShares NASDAQ Biotechnology Index (ETF) (IBB) has dropped more than 12%. If the sell-off continues over the next week, the biotech sector could very well end up in bear market territory.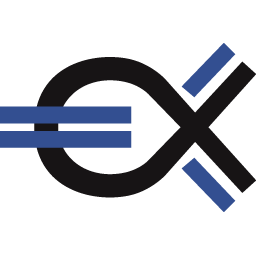 The sharp correction in the biotech sector though has also created some excellent buying opportunities. Indeed, some advanced clinical stage companies now look substantially undervalued. One such company is Actinium Pharmaceuticals Inc. (NYSEMKT: ATNM).
New York City-based Actinium is engaged in the development of therapies for diseases using its alpha particle immunotherapy platform and other related technologies. ATNM's pipeline consists of Iomab-B and Actimab-A. The pipeline also includes products currently in pre-clinical stages. ATNM's products are based on its Alpha Particle Immunotherapy (APIT) platform, a highly potent and selective form of targeted radiotherapy.
Iomab-B is ATNM's most advanced product candidate. It has already been successfully used as a myeloconditioning/myeloablative agent in more than 250 patients with incurable blood cancers. ATNM is developing Iomab-B as an adioimmunotherapeutic that conditions relapsed and refractory Acute Myeloid Leukemia (AML) patients for a Hematopoietic Stem Cell Transplant (HSCT), commonly referred to as a Bone Marrow Transplant (BMT). ATNM is about to begin a Phase III trial for its lead product candidate. The pivotal Phase III trial will enroll 150 AML patients over the age of 55.
Last year, ATNM made significant progress with its Iomab-B. However, this was not reflected in the performance of ATNM's stock price last year. This was primarily due to the sharp correction in the biotech sector in the second half of 2015. Unfortunately for ATNM, the biotech sell-off has continued in 2016, pushing its shares close to 52-week low levels. For value investors though, this is an excellent opportunity.
ATNM has continued to achieve major milestones in 2016. In March, the U.S. FDA granted ATNM's Iomab-B, an Orphan Drug designation. According to Sandesh Seth, Executive Chairman of Actinium, there has not been a new drug approved for relapsed and refractory AML patients over the age of 55 in decades and with Iomab-B being the only therapy of its kind, the company is pleased to achieve an important milestone in the form of an Orphan Drug designation.
That is not the only important milestone ATNM has achieved this year. In April, ATNM announced entered into an agreement with Zevacor Pharma Inc. for the clinical production and supply of Iomab-B for the Phase III SIERRA trial. According to the agreement, Zevacor Pharma will perform the Good Manufacturing Practices (GMP) manufacturing, testing, releasing and distribution of Iomab-B for Actinium's pivotal Phase 3 SIERRA trial. Zevacor Pharma is a leading developer, manufacturer, and distributor of radiopharmaceutical products and educational services used in nuclear medicine and molecular imaging in the U.S.
Actinium has also strengthened its clinical development team with the hiring of Director of Clinical Operations. The company appointed Jennifer Liberi to the position. Liberi will be in charge of managing Actinium's clinical trials, which will include, amongst other responsibilities, the training and leading of clinical trial sites, external service providers and internal staff, managing clinical trial budgets, supervising activities at clinical trial sites and preparing clinical aspects of regulatory submissions for Iomab-B, Actimab-A and future clinical programs. She joins Actinium from Noven where she served as Director, Clinical Operations. At Noven, Liberi planned and managed Phase 1 – 4 clinical trials and ensured that budgets and timelines associated with these trials were adhered to. Her responsibilities at Noven also included the preparation and review of protocols, consent forms, case report forms and other clinical trial documentation. Her inclusion provides a significant boost to Actinium's clinical development at a crucial time for the company.
When one considers the progress ATNM has made and the fact that it has an advanced clinical pipeline, the current valuation is not justified. While the biotech sector sell-off has hurt valuations, companies with similar profile have much higher market capitalization. For example, Geron Corporation (NASDAQ: GERN), which is partnering with Janssen for its lead product candidate Imtelstat, currently has a market capitalization of more than $430 million. ATNM has a market capitalization of around $77 million. It must be noted though that ATNM is ahead if GERN in clinical stages. Xencor Inc. (NASDAQ: XNCR), another clinical stage company, currently has a market capitalization of more than $460 million.
Valuation of some of the development-stage companies in the CAR-T space are even higher. Kite Pharma Inc. (NASDAQ: KITE) for example has a valuation north of $2 billion. Juno Therapeutics Inc. (NASDAQ: JUNO) is valued at almost $4 billion. Even Bellicum Pharmaceuticals Inc. (NASDAQ: BLCM), seen as an undervalued play in the CAR-T space, commands a valuation of more than $240 million.
The valuation anomaly between ATNM and other promising clinical stage biotechnology companies creates an excellent opportunity for value investors. One of the reasons for this valuation anomaly is the fact that ATNM has low institutional holding. However, this will change as the company is taking steps to increase awareness among institutional investors. Indeed, this year itself, ATNM has presented at multiple conferences, reaching out to the investor community. Once more institutions are on board, ATNM's valuation should move closer to those of other promising clinical stage biotech companies.