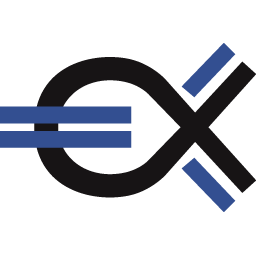 2016 has so far turned out to be a challenging year for the biotechnology sector. The sector saw two sell-offs in 2015 but managed to finish the year on a strong note. However, the start of this year can be termed as nothing but disastrous for the sector. The iShares NASDAQ Biotechnology Index (ETF) (NASDAQ: IBB) dropped to a 52-week low earlier this year. However, the sell-off has created an excellent opportunity to buy. [read more="Read more" less="Read less"] And with the sector showing signs of recovery in the last couple of weeks, this is a good time to consider some undervalued stocks in the biotech sector.
An excellent opportunity in the sector right now is Actinium Pharmaceuticals Inc. (NYSEMKT: ATNM). 2015 was a transformational year for Actinium, which is focusing on the development of therapies for diseases using its alpha particle immunotherapy (APIT) platform and other related technologies. ATNM is continuing on the good work from 2015. However, this is not reflecting in ATNM's current valuation.
Actinium's APIT platform is a stronger and selective form of targeted radiotherapy. The company's technology platform is based on attaching powerful alpha emitting radioisotopes Actinium 225 or Bismuth 212 to monoclonal antibodies (mABs). mABs carry these alpha emitters directly to cancer cells. The alpha emitters can then selectively kill the targeted cell. There is tremendous scope for targeted therapies.
Actinium made solid progress with its pipeline, which includes Iomab-B and Actimab-A. Iomab-B has shown promise in more than 250 patients with incurable blood cancers. The only option for these patients is bone marrow transplantation (BMT), however, the majority of patients over the age of 50 re either ineligible for myeloablative conditioning due to concomitant conditions or have a high burden and/or very resistant disease that makes reduced dose conditioning futile.
ATNM is currently preparing for a Phase III trial of Iomab-B for bone marrow conditioning for hematopoietic stem cells transplantation in relapsed and refractory acute myeloid leukemia (AML) patients aged 55 or older. The company has already received guidance on the design of the Phase III trial from the FDA. Earlier this year, Actinium selected Medpace Inc. as its Clinical Research Organization (CRO) for the pivotal Phase III Iomab-B clinical trial.
Actinium's pipeline also includes Actimab-A, which is currently in multicenter Phase 1/2 clinical trial in AML. Actimab-A consists of the monoclonal antibody Lintuzumab and alpha emitting radioisotope actinium 225 (Ac-225). The indication in the ongoing trial is newly diagnosed AML patients over the age of 60. In preclinical and Phase I clinical studies, Actimab-A showed at least 500-1000 times higher potency than the first-generation predecessor (213Bi-lintuzumab) upon which it is base.
As I noted earlier in the report, 2015 was a transformational year for Actinium as the company advanced its pipeline. The good work has continued in 2016. Recently, Actinium announced that the U.S. FDA has granted its Iomab-B an Orphan Drug designation. Commenting on this major milestone, Sandesh Seth, Executive Chairman of Actinium, said that there has not been a new drug approved for relapsed and refractory AML patients over the age of 55 in decades and with Iomab-B being the only therapy of its kind, the company is pleased to achieve this important milestone. An Orphan Drug status provides ATNM with seven years of market exclusivity in the U.S. if Iomab-B is approved by the FDA. Actinium has also engaged a leading European-based regulatory affairs consulting firm to pursue orphan medicines designation by the European Medicines Agency (EMA) for Iomab-B.
With its pipeline and technology platform, Actinium is looking to address a major opportunity. Spending on oncology drugs exceeded $100 billion in 2014. This is going to continue to increase as new treatment options become available, especially for previously untreatable indications. While surgery, radiation and chemotherapy are expected to remain staple treatments for cancer, targeted therapies such as the one being developed by Actinium are seeing growing interest not just from the medical community but even from the investor community. Indeed, Actinium has been extremely proactive in presenting its pipeline and technology platforms at various conferences. This year itself, Actinium has announced its participation at several important biotech investment conferences.
Participation at such conferences will continue to improve Actinium's visibility, especially among institutional investors. Currently, 6% of ATNM's shares are held by institutions and mutual funds. In fact, low institutional holdings explains the huge valuation anomaly between Actinium and other development-stage companies in the oncology space. For example, Juno Therapeutics Inc. (NASDAQ: JUNO), which is focusing on the CAR-T space, currently has a market capitalization of more than $4 billion. Nearly two-thirds of Juno's shares are currently held by institutions. Kite Pharma Inc. (NASDAQ: KITE), which has a market cap of $2.60 billion, also has a very high institutional holding.
Actinium's participation in various investment conferences will certainly improve visibility among institutional investors, which will eventually boost the company's market capitalization. Indeed, this is why, at current levels, ATNM is a very attractive proposition. Also, it must be noted that some of the biggest institutions currently have a position in ATNM. Among the major institutions that hold ATNM shares are The Vanguard Group, BlackRock and Bridgeway Capital Management.
With the biotechnology sector rebounding and Actinium continuing to advance its pipeline, this is an excellent time to consider ATNM. From current levels, ATNM has significant upside potential. The company is well-funded. ATNM ended 2015 with more than $25 million in cash on its balance sheet. Overall, ATNM currently offers a very favorable risk/reward profile.
[/read]