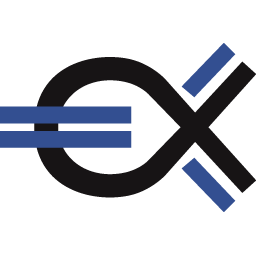 The biotechnology sector has seen a multi-year rally that came to a halt only in mid-2015. However, the correction did not last long as the sector has seen a recovery in the last three months. The rebound highlights the fact that the sector remains robust.
Indeed, 2015 saw a record number of deals announced in the biotech sector. There were also a record number of FDA approvals in 2015.
Also, the pullback in the biotech sector was first due to unrelated issues. The devaluation of the Chinese yuan in mid-2015 sparked a sell-off in risk assets such as biotechnology stocks. But the sector bounced back sharply. The second sell-off happened in September 2015 after Democratic Presidential candidate Hillary Clinton tweeted about drug pricing. Despite all of these development, the iShares NASDAQ Biotechnology (ETF) (NASDAQ: IBB) outperformed the S&P 500 in 2015.
Apart from these factors, several market participants have also suggested that the biotech sector appears to be overvalued. While there are some high valuations, especially in the CAR-T space where companies like Juno Therapeutics (NASDAQ: JUNO) and Kite Pharma (NASDAQ: KITE) are valued at well above $1 billion, the sector as a whole still seems to be reasonably valued. In fact there are some significantly undervalued stocks, especially in the small cap space. One such undervalued biotech stock is Actinium Pharmaceuticals (NYSEMKT: ATNM).
Based in New York City, Actinium is currently focused on the development of therapies for diseases using its alpha particle immunotherapy (APIT) platform and other related technologies. The APIT platform is essentially a stronger and selective form of targeted radiotherapy. The technology platform is based on attaching powerful alpha emitting radioisotopes Actinium 225 or Bismuth 212 to monoclonal antibodies (mABs). mABs are large molecules that have the ability to bind specifically to cancer cells. mABs have the ability to carry alpha emitters and bring them directly to cancer cells. Once there, the alpha emitters can selectively kill the targeted cell. This targeted method of treating cancer could have tremendous potential.
While several treatment options are available for cancer and several others are currently under development, there is a need for new and better treatment options. ATNM, through its APIT platform, has the potential to do that.
Actinium's product pipeline currently includes Iomab-B, which has already been used with success as a myeloconditioning/myeloablative agent in over 250 patients with incurable blood cancers. Iomab-B showed promise in Phase 1 and Phase II trials and earlier this month, the U.S. Food and Drug Administration (FDA) accepted Actinium's Investigational New Drug (IND) application for Iomab-B. Following the IND approval, ATNM now plans to proceed with the pivotal, Phase III clinical trial. The company expects the Phase III controlled, randomized, pivotal trial to commence enrollment in the first half of 2016. If the trial meets the primary endpoint, it will form the basis for a Biologics Licensing Application (BLA).
Commenting on this important development, Sandesh Seth, M.S., MBA, Executive Chairman of Actinium Pharmaceuticals, said, "After a challenging twelve month period, we are pleased to have the Iomab-B IND cleared and to be in a position to proceed with the pivotal, Phase 3 trial. In anticipation of this much awaited milestone, we have strategically expanded our core team in recent months and strengthened the balance sheet to prepare for not only the upcoming Phase 3 trial for Iomab-B but also the expected Phase 2 trial for Actimab-A, our novel CD33 targeting construct."
Actinium's pipeline also includes Actimab-A. Earlier this month, ATNM announced that Dr. Joseph Jurcic of Columbia University Medical Center presented data from the Phase I portion of the company's Actimab-A Phase 1/2 clinical trial. The company is currently studying Actimab-A in Acute Myeloid Leukemia (AML) patients over the age of 60 that have not received prior therapy and have declined or are unsuitable for intensive induction chemotherapy. According to Dr. Jurcic, the rate of emission and tolerability results seen with Actimab-A in the trial are very encouraging.
Actinium also has Bismab-A in its pipeline. The company has already completed Phase I/II trial for Bismab-A. While the trials were successful, the company has put the drug on hold. This is because the second generation agent Actimab-A has far superior potency at lower dosing levels, supply and logistics advantages and far lower cost when compared to Bismab-A. The company though believes the results of the Bismab-A Phase I/II trial offer an important indication of the safety and efficacy of Actimab-A.
Given the progress Actinium has been making with its clinical stage pipeline, the current valuation does not seem justified. Iomab-B alone is targeting a market worth $750 million and could have a dominant position in this market. If it is assumed that Iomab-B captures just 50% of the market, this would translate to revenue of $375 million. This is three times the current market capitalization of Actinium. The company also has a strong financial profile, with significant cash on its balance sheet.
When compared to other clinical stage companies in the oncology space, ATNM once again looks significantly undervalued. For example, Geron Corporation (NASDAQ: GERN), which has out licensed its lead product candidate to Johnson & Johnson subsidiary Janssen has a market capitalization of almost $800 million, around 6x the current market cap of Actinium. NantKwest Inc. (NASDAQ: NK), another clinical stage company focusing on the treatment of cancer, has a market capitalization of $1.52 billion. That is more than 10x the current capitalization of Actinium.
One of the possible reasons for significant undervaluation is lack of awareness among institutional investors about ATNM. Institutions currently hold only 6% of ATNM shares. However, that could change soon as the company has been taking steps to increase its visibility among institutional investors. In December, the company presented at the 8th Annual LD Micro Main Event Conference, a leading conference for emerging growth companies. ATNM also rang the first closing bell of 2016 at the New York Stock Exchange. ATNM also presented at the 8th Annual Biotech Showcase, which took place between January 11th and January 13th in San Francisco, California.
These steps, when combined with the potential of ATNM's pipeline, will certainly bring the company to the notice of institutional investors. Once that happens, the stock could get a significant boost.
[/read]